http://www.lexingtonnc.net/
Whether you want a taste of world famous "Lexington style" barbecue or to enter the southern gateway to the Yadkin Valley Wine Country, your placemat is set inLexington!
Move over Starbucks! Start your day in Lexington by enjoying a latte at one of our independent barista coffee shops in the Historic Uptown District. While you are enjoying our bustling uptown, shop away at many one-of-a-kind novelty shops for gifts to suit all your loved ones! Not only can you enjoy the nostalgia of the Army Navy Store and Lanier's Hardware; do not forget to visit the Candy Factory for the kids. Pack a cooler to take home world famous barbecue, local produce and the "must have" homemade pimento cheese delicacy at Conrad & Hinkle, a unique food market that has served Lexington for over 90 years!
Stop off for lunch at any one of our many excellent cafes or grills uptown; or see why we are known as the "Barbecue Capital of the World" by enjoying barbecue "Lexington-style" at over 15 local barbecue restaurants. Your shopping day experience is not complete until you have traveled less than 3 miles to relax and visit the fine art and home furnishings collection at the Bob Timberlake Gallery!
How can we not also suggest you browse the fresh produce at the Lexington Farmer's Market, learn about local history at the Davidson County Historical Museum, or catch a performance at the Edward C. Smith Civic Center? Lexington has enjoyment for all ages!
For the diehard racing fans, be sure to incorporate a visit toRichard Childress Racing Museum.

Finally, cap off your day with entertainment and a wine tasting at Childress Vineyards, a cultural event at Edward C. Smith Civic Center, Alive after Five events on Thursdays coordinated by the Chamber of Commerce, or stop by High Rock Outfitters for incredible live music events!

Events to catch! Lexington Barbecue Festival in the fall and the BBQ Capital Cook-off in the spring make for excellent outings! Additionally, local attractions and variousentertainment and shopping amenities in Lexington result in the ideal day trip or overnight destination anytime of the year.
Let me help you relocate to Lexington, NC!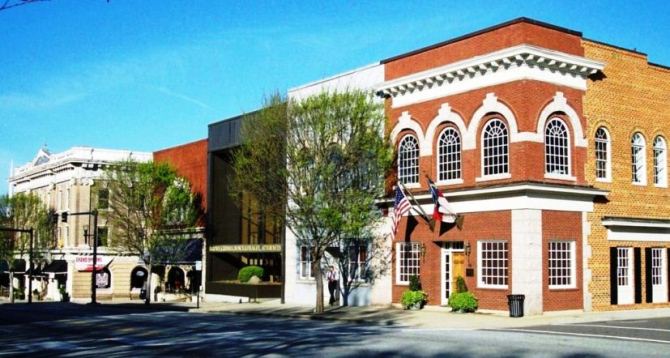 Donna Hughes is Your Triad Realtor for Guilford, Forsyth, Davidson & Randolph Counties!